Page 1 of 10
Bereits zum zweiten Mal sind wir in diesem Sommer in Österreich zu Gast: Nach dem Großraum Wien und der Steiermark (2014) wird diesmal der Schwerpunkt der Konzerte in Kärnten sein. Der Titel "I lift up my eyes (to the mountains)" ist übrigens ein Vers aus Psalm 121, den wir mit in unserem musikalischen Gepäck dabei haben. Hier in Österreich werden wir jedenfalls eine Menge Möglichkeiten haben, zu den Bergen aufzuschauen.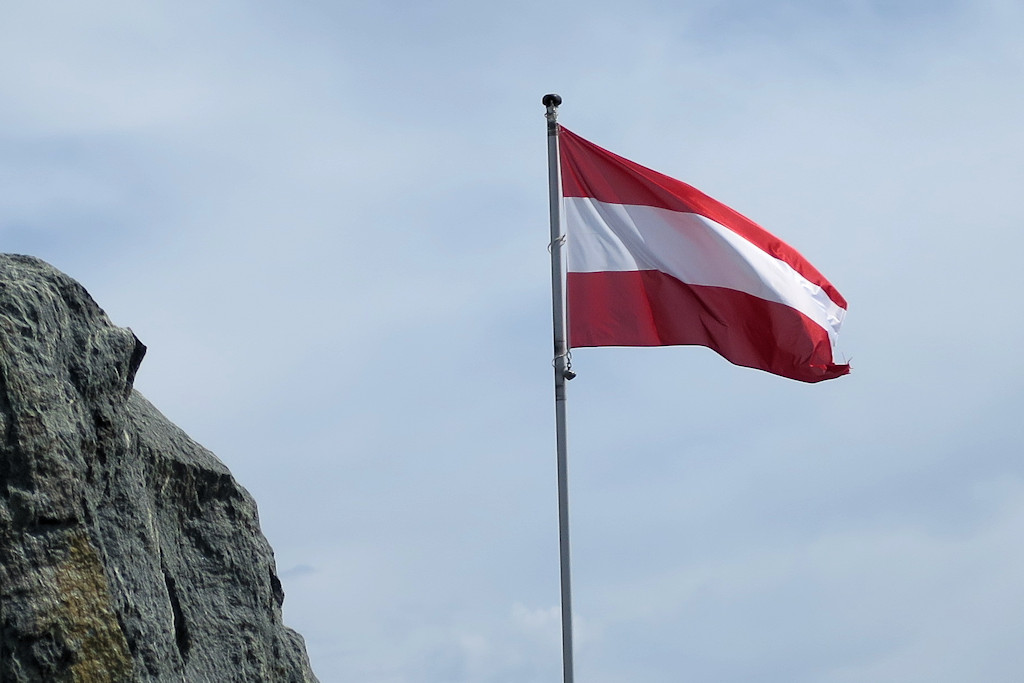 Reisevorbereitung
Nachdem wir in Schweden damit sehr erfolgreich waren, werden wir auf dieser Sommertournee zum zweiten Mal ein neues Format ausprobieren: "Gospelkombinat à la carte". Das Programm ist vorher nicht komplett festgelegt, das Publikum stellt das musikalische Menü selbst zusammen – anhand einer Menükarte, die neben mancher Eigenproduktion auch amerikanische, afrikanische und italienische Stücke bereithält.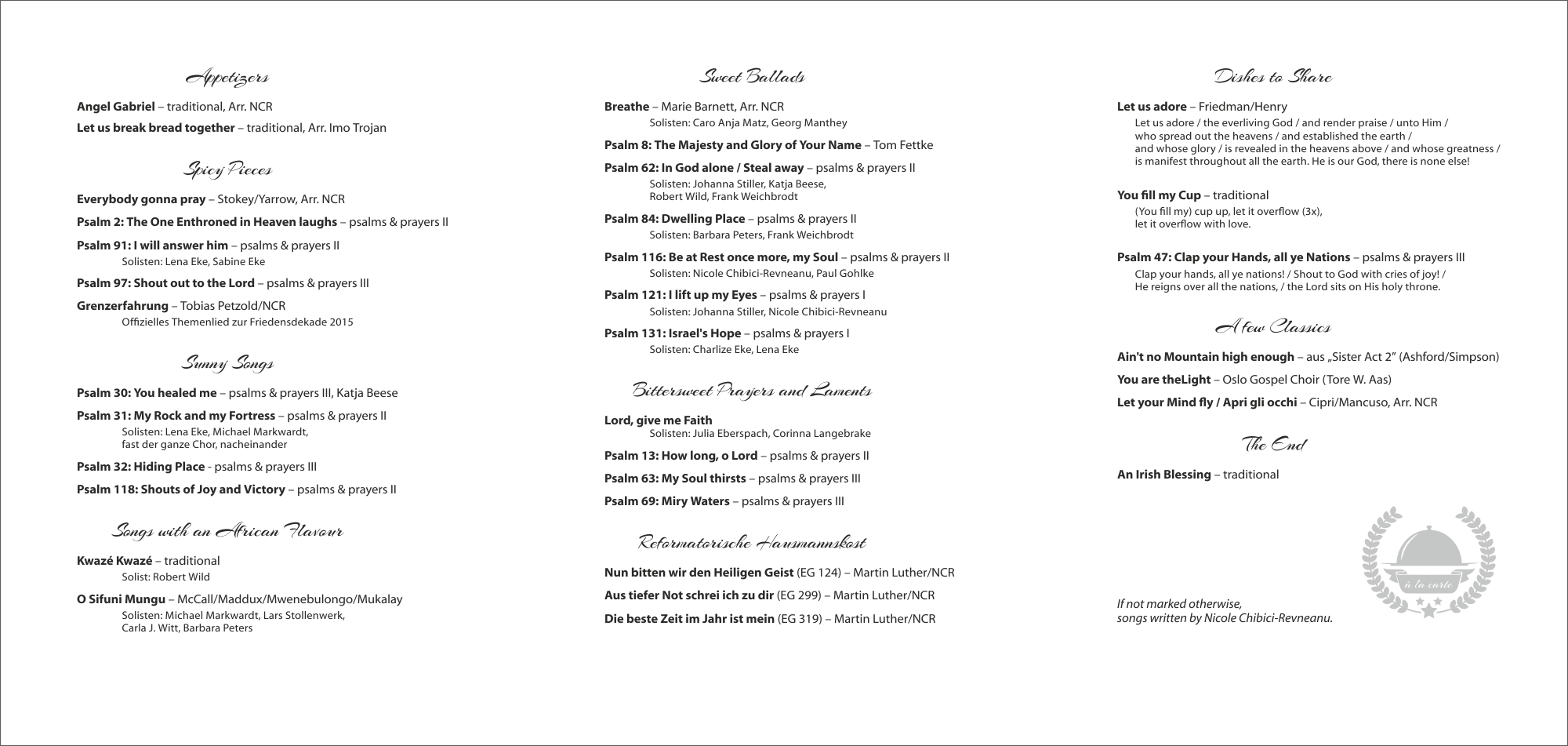 Das Repertoire umfasst 34 Stücke (auf 89 Seiten), darunter auch drei neue Stücke aus dem aktuellen Projekt "psalms & chorales", in dem Lutherchoräle pünktlich zum großen Reformationsjubiläum 2017 ein neues musikalisches Gewand bekommen sollen.